Vote No on Wards.
Saturday, September 23, 2023
Manlius Town Hall
301 Brooklea Drive, Fayetteville, NY
9AM – 5PM
For more information on where and how to vote in the Special Election visit: www.townofmanlius.org
History
This will be the 4th time the Town will vote on this proposition. Last time, Democrats proposed it in 1963, 1964 & 1988 when Republicans controlled the local government. Each time residents voted against the proposition 2 to 1. Now the tables are turned and it is back on the voters to once again reject this proposal. Let's keep governing the Town of Manlius as a whole town. Don't divide Manlius.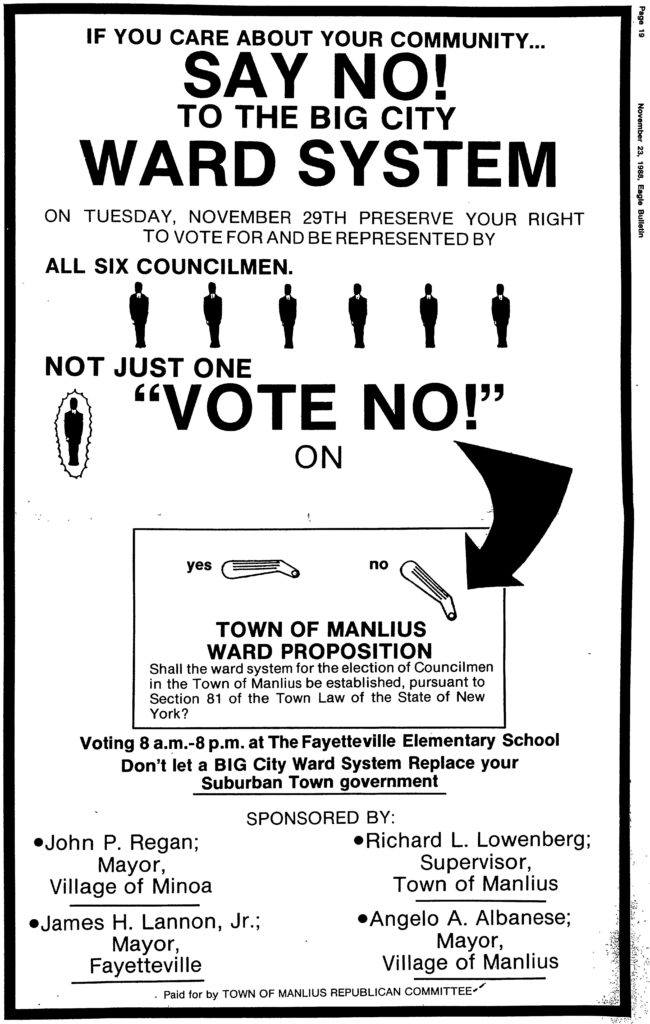 Related Articles
Hi, everyone. I'm Katelyn Kriesel, one of the Town Councilors here in the Town of Manlius. I wanted to provide some data and background information for everyone, since I know there is a lot of interest in the Special Election vote and what was happening behind the scenes. In the Town of Manlius, we have…