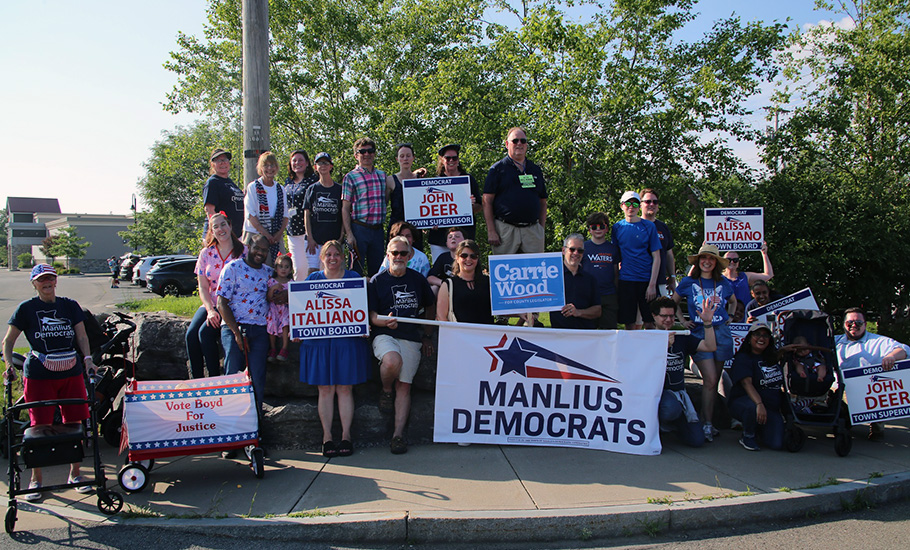 Make A Plan To Vote
Donate to Manlius Democrats Candidates!
Order Your Candidate Lawn Signs
Welcome to the Town of Manlius Democratic Committee
The Town of Manlius Democratic Committee is committed to representing the views of the town Democrats. We are dedicated to the ideas of transparent government, fiscal efficiency and diverse government representation.
As your neighbor, friend or relative, who live in this community know that it is important to have diversity and choice in our government. We want to offer that to our town. We are reaching out and hope that with your help, we can bring innovative ideas and professional expertise to give the Town of Manlius " a clear view for today and a fresh vision for tomorrow".